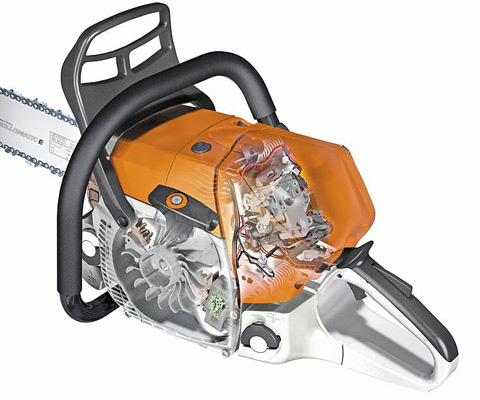 STIHL M-Tronic (FT)
Fully electronic controlled ignition timing and fuel metering system. The engine management STIHL M-Tronic (M) system ensures optimum engine performance, constant maximum speed and excellent acceleration. Manual carburetor adjustments are not necessary.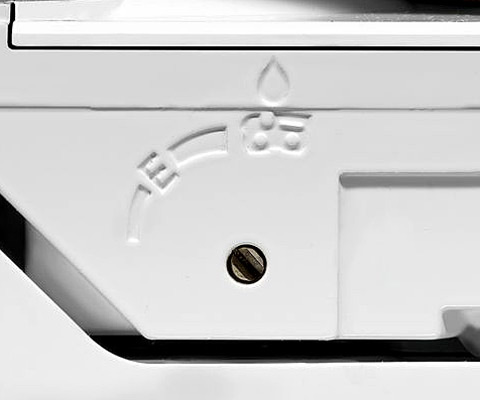 Controlled-delivery oil pump
The exact chain oil output can be adjusted manually for varying conditions, allowing for a reduction of up to 50%.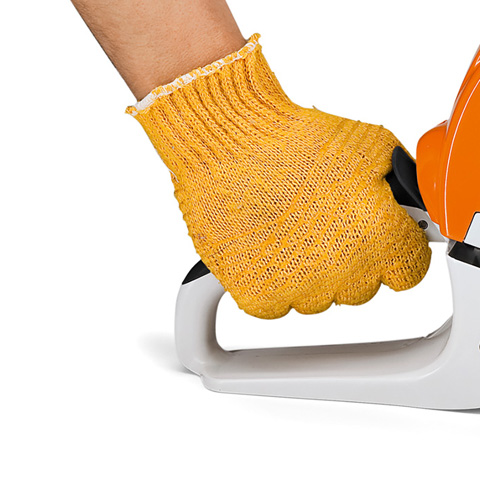 Single-lever master control
All important functions such as start, choke, throttle and stop are operated via a single lever.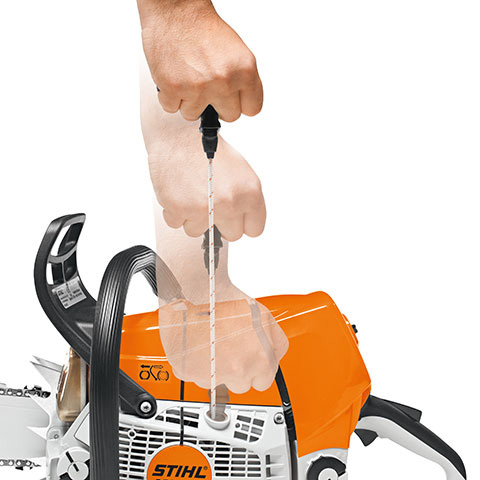 STIHL ElastoStart
Due to compression pressure, jerky stresses occur when starting internal combustion engines. The damping element in the ElastoStart special starter grip alternately absorbs and releases force according to the compression pattern. The result is smooth, even starting.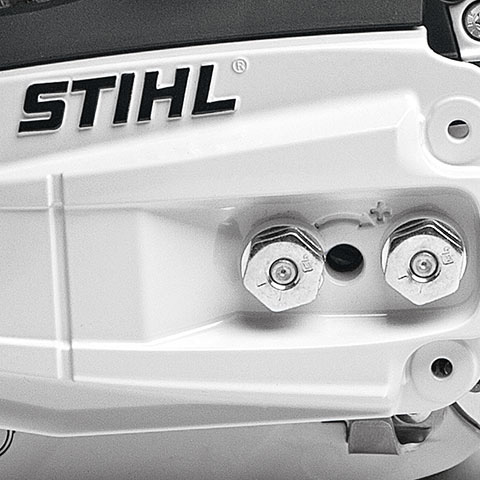 Side-mounted chain tensioning
The tensioning screw can be found on the side of chain saw through the sprocket cover. This removes the need for contact with the sharp saw chain.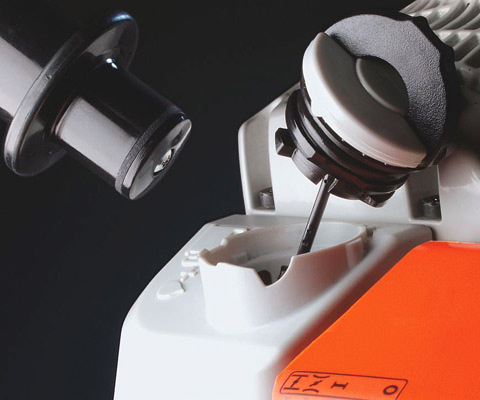 Tool free fuel caps
Special caps to open and close the tank cap quickly, easily and without tools.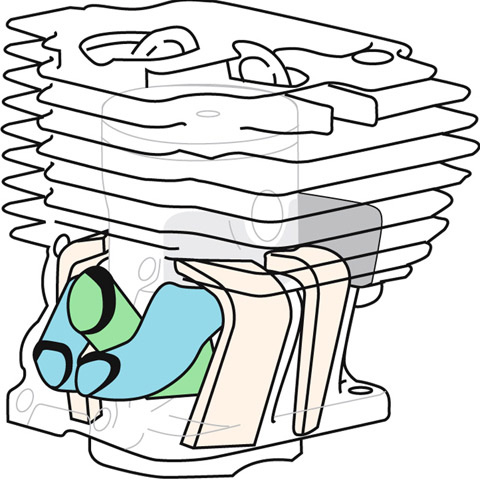 Advanced combustion technology
Four overflow channels swirl the fuel-air mix before ignition, allowing for optimum combustion and highly efficient performance. The result is lower fuel consumption and high torque across a broad rpm range.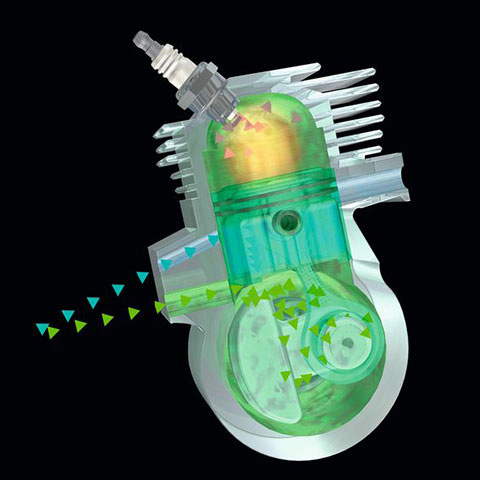 Reduced-emission engine technology
2-stroke engine with stratified charge. A fuel-free layer of air is created between the burned charge in the combustion chamber and the fresh charge in the crankcase, reducing the amount of fuel lost during the charge cycle. This results in more power with a lower weight, up to 20% lower fuel consumption than regular 2-stroke engines and significantly reduced exhaust emissions.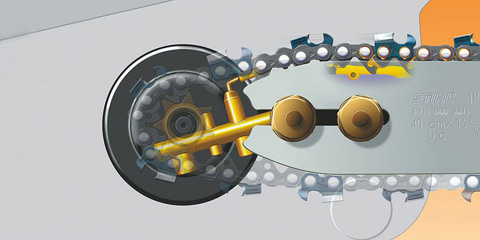 STIHL Ematic System
Compared to conventional bars without Ematic, the STIHL Ematic system reduces the consumption of chain lubricant by up to 50 %, depending on the type of wood and the cutting attachment used. This system comprises a STIHL Ematic or Ematic S guide bar, a STIHL Oilomatic saw chain and a variable-flow or reduced-flow oil pump. As a result, virtually every drop of chain lubricant is delivered to exactly the right spot.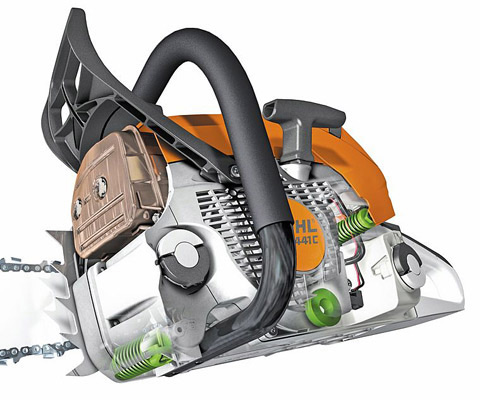 STIHL anti-vibration system
Precisely calculated buffer zones minimise the transfer of engine and saw chain vibrations to the front and rear handles. The chainsaw therefore runs noticeably smoother. This allows the user to save their strength and work longer.